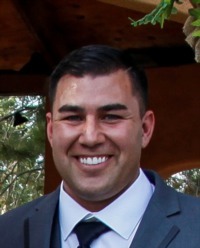 "My clients mean the world to me."

That's why I try extra hard to make them all happy. I'm excited to be working with New Mexico Properties because everyone here cares as much about client service as I do. My specialties include Buyer's Broker, Listing Broker, Foreclosure, Farm & Ranch. Since I find it difficult to toot my own horn, I'd like to pass along some comments clients have made about me: • "There were no glitches, making this transition stress free. Brett is the best realtor we've ever worked with."

• "Brett grew up here and knows the area thoroughly." • "I was able to reach him after hours by text, email or by phone. His experience with foreclosures was invaluable to me." • "Brett was great! Got our house under contract in 4 days! He is very knowledgeable and easy to work with."

• "He is creative and thinks outside the box for better results." These quotes are from a dozen 5-star reviews from creditable realtor websites  I hope you'll take a moment to check them out. To me, client reviews are like a report card–it's always exciting to get an "A!" Passing these quotes along means I'm promising to live up to them and to give you the same level of service. I welcome the chance to do exactly that! Please get in touch with me by phone or email as shown above. I hope to hear from you soon!