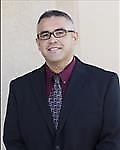 Voted Las Cruces' Best Real Estate Pro

2019 LCAR Realtor of the Year
Steve Montanez brings over 9 years of industry experience helping hundreds of families buy and sell their homes. As an industry professional Steve has devoted his time not only to helping homeowners, but to community involvement; assisting multiple organizations in his community that advocate for a strong housing market and protects private property rights. You will also see Steve in his spare time assisting local non profits throughout the community with their mission of helping others in Las Cruces.

" I am proud to say I am a part of New Mexico Properties and have learned many valuable things from some of the most successful real estate professionals in Las Cruces and can assure you if you are ready to sell your home, My strategies are unique and are proven to make sure you meet your buying and selling aspirations. I'd love to help in any way I can".

Steve is the recipient of multiple awards from the Las Cruces Association of Realtors, and has been voted best Real Estate pro in 2015 and again in 2018.

"If you have any questions on the buying or selling process, anything from lenders, appraisers, title commitments, please do not hesitate to give me a call. I'm ready to help. (575) 915-3400"